RemoteWinBox Dashboard Redesign
We are super excited to share the release of a New RemoteWinBox Dashboard!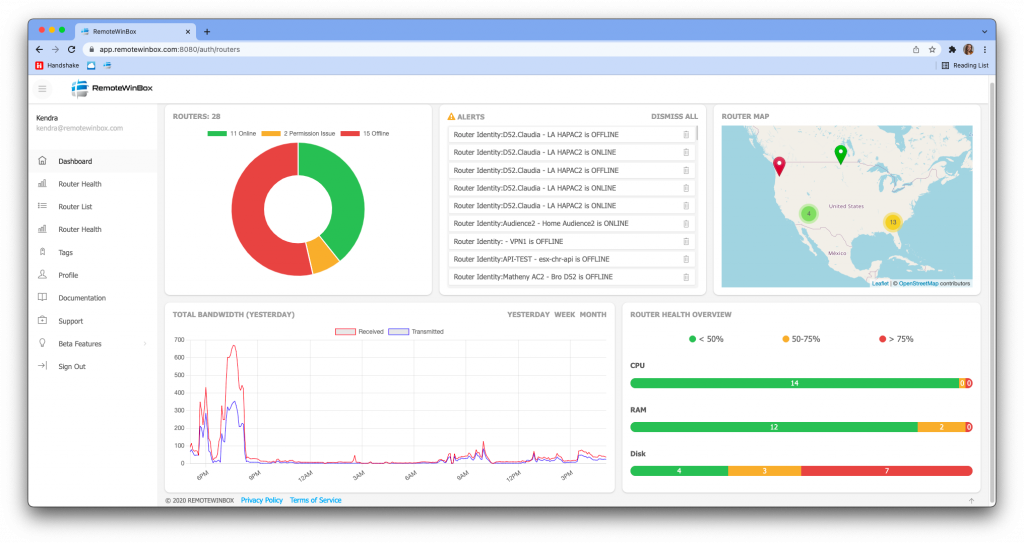 We have created a better heads-up display of connected routers. The new NOC format allows you to see an overview of all your routers' health and status.
We have added an "Alerts" section that lists router status changes, and we plan to add more notifications in the future that will live here.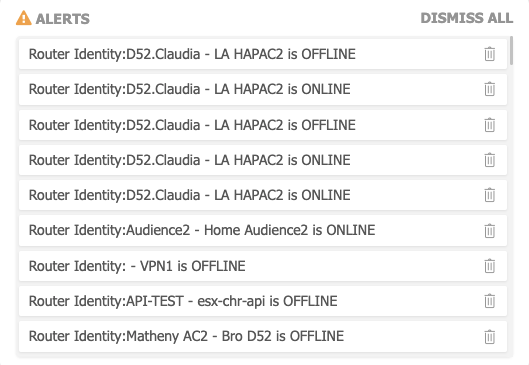 Our maps have slightly changed to allow an easier overview of routers that live in close proximity.
We've also updated our CPU RAM and Disk charts to be easier to read at a quick glance.
All of our Dashboard features are also auto-refreshing every 1-5 minutes, so you'll know immediately of any changes.
You will also notice that the router listing is no longer on the dashboard, and has its own place on a different page.
The router list still provides the overview of your routers to help you know when you need to update firmware, if backups are being taken, and see router CPU, RAM, and Disk usage at a quick glance.
Router Health is another recently updated page, which now includes per-device usage!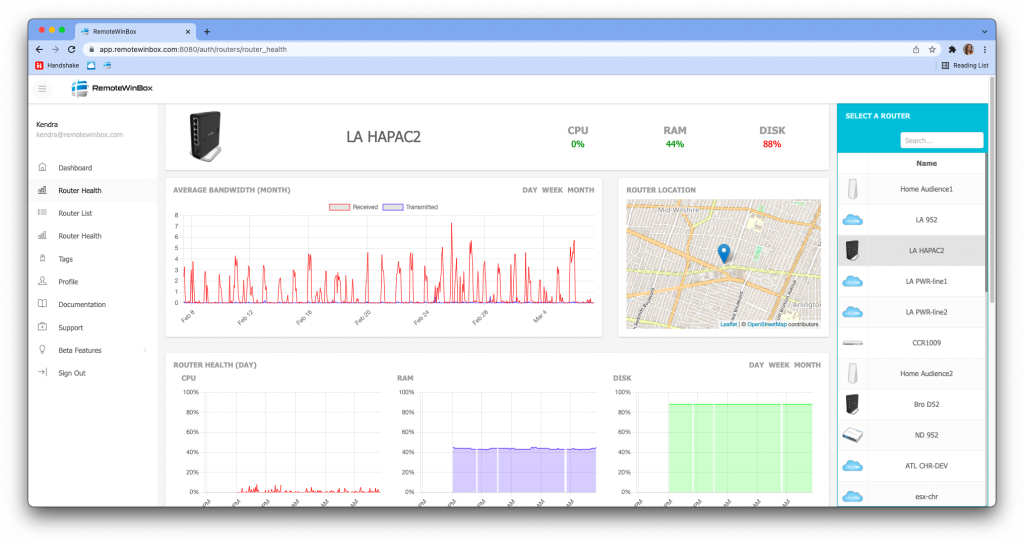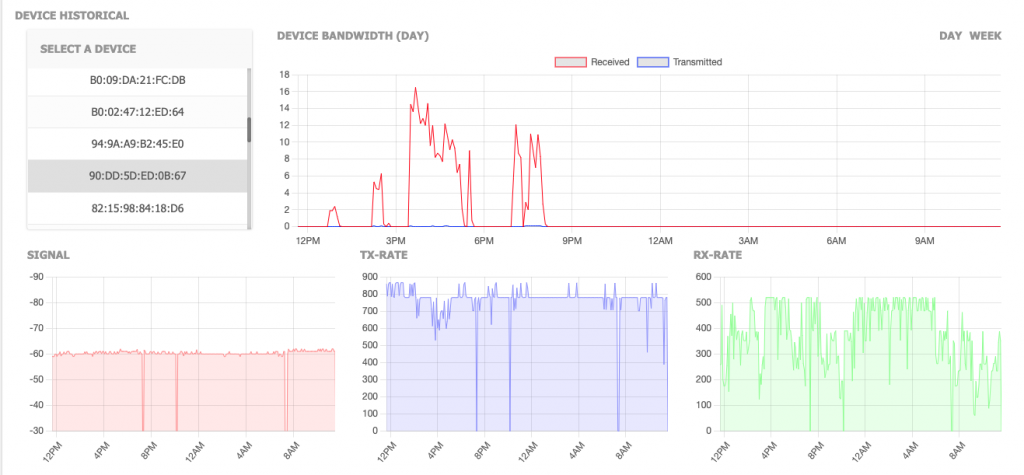 We hope you find the new design easier to navigate and a better fit for managing your network. We'd love to hear your thoughts! Share any feedback, suggestions, or requests here, or feel free to shoot us a message on our socials.
Cheers! – RWB Team